What is Dowsing?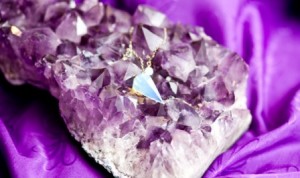 Radiesthesia (Dowsing)  is a combination of the Latin radius (radiance) and the Greek aesthesis (sensitivity).  Once mastered, the radiesthetist is able to detect and measure the entire spectrum of energetic resonance ~ mineral, plant, animal, human or spiritual!
It is interesting to note alternate terms for Radiesthesia (first coined in the early 1900s).  Pallomancy (meaning divination by pendulums) and Radiational Physics are two terms currently attempting to gain significance in not only scientific but also layman terminology.  However, Radiesthesia remains the most prominent (although difficult to say)!
Common tools utilised during Radiesthesia are pendulums, divining rods and divining forks. Every human has the capacity to become a Radiesthetist.  Like any skill worth accumulating, it takes dedication and practice!
What is a pendulum?
The pendulum is an amplifying tool that is deserving of great respect.  For the Radiesthetist, it is a tool for accessing the collective unconscious (or Akashic Records) and also for accessing your Higher Self.  It enhances your third eye, crown and higher chakras by stilling the mind and connecting to our radiesthetic sense.
What can you do with dowsing?
The Radiesthetic Sense (and therefore pendulums) may be used for:
Detecting and healing specific illnesses
adjusting chakras
teleradiesthesia (distance healing, map dowsing or tele-dowsing)
water dowsing (rhabdomancy)
aura sensing
detecting dietary needs (including vitamins
colour resonance and healing requirements
past lives and self awareness
mediumship
partner compatibility
balancing our mental, physical, spiritual and emotional bodies
discovering 'treasure' including water, coin, mineral deposits.
How is Dowsing used at Celticai Studio?
Caithe uses dowsing to enhance all her wellness and guidance services.  She regularly holds workshops so that others can connect with their radiesthetic sense.