5 Steps from Doormat to Doorkeeper
(or How to set effective boundaries)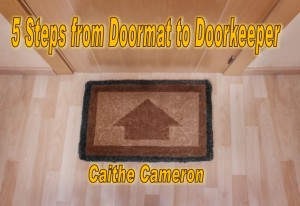 Are you feeling exhausted, powerless and unheard even before you start your day?  Are you feeling you have lost yourself?  You may need to set some boundaries in your everyday relationships – for work, family and friends.
Click here to download your free copy: 5 Steps from Doormat to Doorkeeper final – PDF version
To download your free copy –
1) Right click on the hyperlink above
2) Click "save as"
3) Choose your destination for saving the file
4) Read and enjoy!