Meet Caithe, The Celtic Mystic…
Are you ready to be the amazing perceptive, knowing and receiving person you are meant to be?
I am an intuitive energy facilitator located in the Moreton Bay Region. I offer balancing and guidance modalities within Celticai Studio and by distance. Each aims to help you live your life with joy, balance, gentleness and fun – no matter where you live!
Caithe Cameron, The Celtic Mystic, speaks with Spirit and other things that make you go "Oooh. She is a palm reader, Reiki practitioner, Dowser, teacher and author. Her abilities have helped her to balance and embrace her "luna-tick" tendencies fully. Caithe writes inspirational poetry and can break glass at ten paces with her singing.
I aim to assist YOU in developing the ability to find your personal power for balance, benefit and blessing throughout your conscious living. ♥ Namaste

Browse through my Services, Classes or Products for more information. To book a reading, Reiki session or to enquire about classes, please contact me here.
Situated in the semi-rural area of Wamuran, Celticai Studio opened in 2008. Currently, the home studio is by appointment only.  Please contact the Studio to discuss your needs.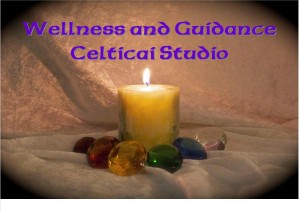 Mission Statement
Celticai Studio aims to assist their clientele in finding their personal power and progress their life journey.