April Luna Tick Diary
April certainly has us looking for some breathing space after the Balancing Act The Silver Surfer brought to us in March.  This month, you'll be singing "Four and Twenty Blackbirds" a lovely nursery rhyme said to be a coded song to recruit crew for the dreaded Blackbeard.  What?
Really, I feel this month of April is asking for some positive hi-jacking by your inner Pirate.  Take back wealth, health and happiness you have given to others and focus on yourself for a change.  It's time to turn your loyalty inwards and focus on following the beat of your own rhythm.  Yo ho ho! Ahoy M'hearty!  What would it take to sail through life with ease? Ps. This is not permission to steal nor to set your beard alight (yes, Blackbeard lit his beard to seem scary – sociopathic may be a better descriptor. )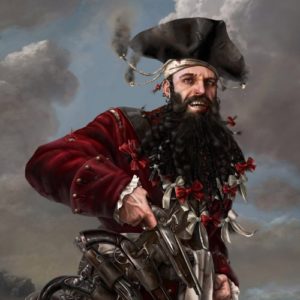 Let's look at the astrologically significant events of April…
On April 10, the New Moon rises in Aries. Allow the energetic Ram to amp up your personal power and find new heights in your career.  This is a wonderful time to leap to new heights. Remember, the Ram is agile, fearless and flexible – start new projects with gusto!  While you are running around this New Moon all Ram-bo and Gungho, ease back a little on any melodrama or desires to upstage anyone else. Check where your feet are falling, you don't want to step on any toes.
The Lyrid's Meteor Shower decorates the night sky April 16-25. The best viewing will be on April 21 and April 22.  With the oncoming Full Moon, these meteors may be difficult to see.  The meteor's name is due to the meteors originating from the Lyra Constellation – which just happens to be hold one of the brightest stars to the naked eye: Vega.  It is often represented as either a lyre or a harp being carried by an eagle (Greek, Welsh and Persian mythology), the Booroong Aboriginals call this the Constellation of the MalleFowl.  I feel this is a reminder to soothe our souls rather than wallowing in any scary or fearful energy people may try to dredge up around you.  It's also a reminder to practice what you preach – clear and cleanse, release and revitalise, meditate and move with the energy!
Scorpio Full Moon shines her light on the Earth on April 26.  With the Full Moon growing and ready to reach its zenith, there will be a partial lunar eclipse. This will be able to be seen in Africa, Europe, Asia, and Australia.  I feel this and the Scorpio Full Moon will really focus on loyalty and expression.  Scorpio energy can really encourage stinging words and aggressive behaviour.  The eclipse calls to release old relationships with ease and create open-communication with all about your own feelings and thoughts.  This may ask you to step out of your comfort zone, admit to past mistakes and choose to create a new space for relationships to work with integrity.
Alongside this revelation of relationships (and how you divorce yourself with not being true to yourself) comes the full blast of the Scorpio Full Moon.  The eclipse is just a 'side effect' as Scorpio asks you to embrace your Potential and shine.  You will find your courage increase and a desire to be protective of all you value.  Now is a great time to be asking yourself – what do I value?  This way, you will know just what to protect and what your Inner Pirate needs to take back!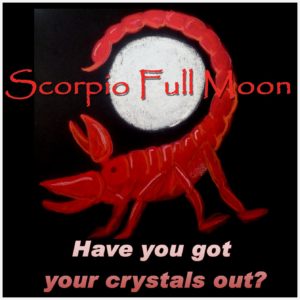 It's a month of merry-making – not the frivolous kind!  No, this energy is intense and asks you to clearly define goals, values and actions.. YOURSELF.  It's the start of a new cycle – so what's holding you back? Clear it, cleanse it, delete it and put your best "Arr-Harr' forward. Hoist the flag, maties.. it's full steam ahead!
(I wonder if a poster of Captain Jack Sparrow would help me focus! )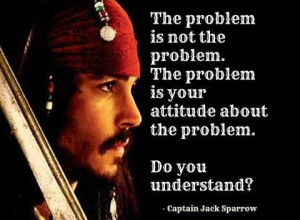 Click on the Reflect Radio banner to listen to Caithe broadcast on 23 April 2013 about the Scorpio Full Moon. Namaste