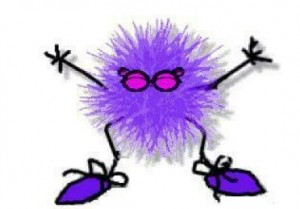 Did you wake up this morning with your feet hitting the floor? Were your thoughts going at a hundred miles an hour?
If you are like most people, your life is a constant motion – thoughts, emotions and actions topped with a healthy dose of guilt from a "gunna-do, dinna-do" attitude*.
In the midst of your busy-ness, little changes to routine can help you restore your inner balance. These conscious choices, each day, move you from being a Gunna-do to an Achiever Beaver.
I like to suggest micro-meditations to my clients as most people are unable to focus for more than 5-10 minutes. We are used to listening/watching TV, reading our emails, being on Facebook while texting on our phones – all at the same time. Bring your multi-tasking, multi-focus attention back to a centred approach by using these following suggestions as part of your daily practices.
– choose your positive intention; whether it be mantras, affirmations, questions or statements. Spend 5 minutes recording them onto your computer as an Mp3 – play it on your phone, burn it to a CD, or carry them around on your iPad or Notebook! Whatever works for you – you can listen while you are making breakfast, driving to work or as a loop while you sleep.
– Grab a beverage of choice and find a quiet place to consume it. Place your hands around the drink and take a deep breath. As you sip, concentrate on the liquid, the scent, the texture as you drink. This also works well for eating. It encourages your focus to remain in the present moment.
– Turn off all your techno gadgets and hum a tune. Perhaps do a little dance! This activates your memory, concentration and also your coordination.
– Make a date with yourself. If you are constantly worrying about something, open up your diary/calendar and make a time to concentrate on it. Right now, you have other things to focus on. Keep true to yourself and when the time comes, take 5 minutes to focus on the problem that is gnawing away at you and your focus on everything else requiring attention.
– Smile; even if it is through gritted teeth. Stop what you are doing, or focussing on and smile. Take a short walk away from your current task – to the water cooler, to the window, to the bathroom. Smile at someone, something or remember a 'smile-full' memory.
Incorporating these 5 minute micro-meditations into daily practices, helps you regain your centre in the midst of the busy-ness of life.


* a Gunna-do is Aussie slang for "going to do" and Dinna-do is "didn't do".
Namaste