The Goddess Within ~ The Love Goddess
A summary of the broadcast on Reflect Radio, 25th October, 2011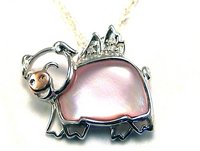 .
When I first mention to a client that the Goddess of Love has been the key guide within a holistic session, people tend to think that romantic and/or sexual love is theirs for the taking.  Why does the word 'love' conjure that image?  Media, culture, family expectations, spiritual beliefs all contribute to the meaning of love…
When I first started exploring the Goddess Archetypes, I was really disheartened to discover that within the Celtic Pantheon (family) of deities, there was no real distinct goddess association. Sure, I could think of the following Celtic dieties:
Aine (Ireland): sun goddess of love and fertility who is also associated with cattle, fire and a stone that made people crazy when they sat on it. Three times sitting on that stone and you were guaranteed a place in an asylum!
Branwen (Wales): love and beauty goddess who was unhappily wed through duty.
Creiddylad (Wales): a love and flower goddess who had two suitors fighting over her. King Arthur settled that feud by arranging for the two to fight every May Day until Doomsday; in the meantime Creiddylad had to live with her father.
No offence to those Goddess energies.. but they just didn't resonate!
Instead, I turned to the Greek Pantheon for divine inspiration.  Can you guess who it is? The goddess of beauty, fertility, and sexual love?  Yup, you got it! Aphrodite…
Aphrodite's origins, in fact, pre-date the ancient Greeks. Her origins were Babylonian/Sumerian hence her identification with the Goddesses Astarte and Ishtar. Her Roman equivalent is Venus
She is said to be older than Time, however no one ever makes comment of a woman's age.  Aphrodite exhibits more aspects than just love and beauty,. She embraces all of nature: vegetable, animal and human.  Her powers are associated with fertility and growth, including crop harvesting, war, the descent to the underworld, the cycles of life and fate. She was also worshiped as the sacred 'prostitute' ~ this is due to her priestesses engaging in intercourse with men at her altar.
The name, Aphrodite, is Greek and literally translates to 'foam-born'.  Greek mythology accounts that Aphrodite was born from the severed genitals of the Sky Father (Zeus)–an inescapable connection to male sexuality. It was Cronos (Aphrodite's Uncle) who severed and threw Zeus' genitals into the ocean. Although born as a result of a seemingly violent act, white foam spread as sperm and mixed with the sea — Aphrodite emerged as a fully-grown goddess standing on a scallop shell.
If you are looking for a modern version of Aphrodite's myth ~look no further than Nick Pontikis Myth Man, Myth of the month.. hilarious version of the Aphrodite myth!.  http://thanasis.com/mfeb99.htm
Understanding the 'who' and 'what' of Aphrodite gives us the ability to empower ourselves every day.
What does Aphrodite's energy have to offer us?
So many of us are 'rigid' with emotions and feelings suppressing them and holding them in because they aren't 'right or acceptable'.  Underneath this mask of perfection and serenity lies a deep terror of betrayal and a vulnerability of being hurt.
You know you need Aphrodite when you:
live primarily in your mind and through the use of your will, ego and mental facilities to control.
work to maintain a perfect appearance (the beautiful mask)
wall off your inner self from the outside world and eventually forget your inner essence all together
On an energetic level, Aphrodite has an extraordinarily brilliant energy field, including a radiant core star essence. 'She is the golden light hidden within our bodies, the secret radiance of our flesh. Shining from within the core of our being, she seeks to make every cell of the body her own and to fill it with her luminous presence.'
As the Goddess within us, Aphrodite encourages us to open our sexual and heart centres. She encourages a keen understanding of effortless intention and surrender. When we become the Love Goddess, we appear charismatic, unusually attractive, and engaging. We exhibit strong, but flexible boundaries in our interactions with others and do not harbor guilt around our sexuality or boundary setting.  Now that sounds golden to me!
By invoking Aphrodite within, you recognize your internal and external 'imperfect' beauty and claim it as your own. Aphrodite helps you to feel passions, instincts, and longings, encouraging you to experience them more fully.  The healing of this goddess archetype enables you to experience her own 'all-consuming passion, charisma, self-assurance, laughter, radiance, grace, and vulnerability' in a safe environment before bringing it out into the world.   You deserve to love and be loved without shame or hesitation.
Use the energy effectively
Remember, it's not what you do that creates change.  It's the perception of how you see yourself, others and the world.  New perceptions create change and new opportunities to emerge.
Everything, including yourself, your thoughts and your actions has an energy or a feeling.  You can feel when someone is anxious, when someone is near you, the weight of your thoughts.  The Goddess Archetypes give you the opportunity to change your perception about yourself ~ beginning a new process of perception and intention to create an empowered YOU.
The physicality of Aphrodite…
Get out those clothes, jewellery and makeup that make you FEEL like a woman! Power Dress for the feminine!
Decorate with intention to invoke Aphrodite:
Colour resonance ~ Red, pink, violet, silver, aqua, pale green (seafoam), and any shade of light  blue
Decorate ~ Scallop shell, seashells, mirrors, golden apples, Number 5, the ocean, and the triangle
Animals ~ Dolphin, swan, dove, sparrow, bees, and goats
Plants ~ Rose (especially any fragrant rose), quince, myrtle, mint and grape (fruit, leaves, and vines), apples, artichokes, laurel, ash and poplar trees
Perfumes ~ Stephanotis, musk, verbena, vanilla, incense, vervain, and roses
Crystals ~ Pearls, gold, aquamarine, rose quartz, jade, sapphire, silver, and copper
The emotional and mental side of activating Aphrodite
Begin to recognise and maintain awareness of the voice of your ego and gently refuse to meet its demands.  Your inner truth will begin to emerge.  Reflect deeply within yourself and allow yourself to determine whether the next door neighbours melodrama need to really impact on your life!
Look at yourself in the mirror, strike the Vogue pose and tell yourself just how wonderfully beautiful and sexy you truly are (then, be like me and burst into giggles)
Commit to the now… spread love to yourself and to others now. We all co-habit this wonderful world of ours. There are many people out there who do not understand the Divine or the connection with Spirit. If you believe, you must have the faith and the conviction to carry out your dreams, your truth, your NOW.
Accept that no one is perfect, we all have faults and weaknesses ~ it is how we react to those within others and within ourselves that is important.
Laugh at yourself and embrace simplicity by laughing at the sky.
Affirmations
Aphrodite, help me to celebrate my uniqueness.
Goddess of love, remind me that I am happy and in love with life itself.
Your joy is infectious, Aphrodite. Help me to share it with others.
I hope you find something to use within these very simple ideas to celebrate and empower Aphrodite within your own life on a daily basis.
At the conclusion of the broadcast, I played the Pigs and Pearls Guided Visualisation.  The meditation opens the sacral chakra to release stored emotions and opens the heart chakra to connect with feminine wisdom.  This meditation enables you to feel your own uniqueness and your own higher self attributes to experience a greater sense of adventure, passion for life, and ability to inspire others.
To listen to replay of the meditation, visit the Celticai Channel by clicking on this link.
Goddess of Love Meditation ~ Pigs and Pearls
Thank you for connecting with Celticai Studio on Reflect Radio ~ I enjoyed the opportunity to share Aphrodite, the Goddess of Love, with you today.
Namaste