Third Degree – The Journey Within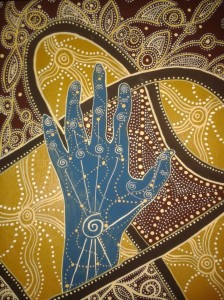 To Journey Within is to remember we are one with all things, filled with purpose, passion and empowerment in Unconditional Love for why we truly are.
Master Teacher Degree is offered over a 3 – 6 month internship, depending on the needs of each student.  During internship, Master Students will work closely with, and under the direct supervision of the Master Teachers.
Cost:  $550
Including a: $50 non refundable deposit
 Bookings essential – use the Contact Me tab to discuss your application. 
Course materials include:  Reiki Master Students and Teachers manuals, reference and training materials, workshop handouts, workshop development, notebook/journal and Certificate of Attainment.
(Payment can be made in five installments of $100, or you may contact your Reiki Master/Teachers to make alternative arrangements)
May your Reiki Journey be filled with Love, Healing and Joy
Student Requirements
Reiki Master Teacher Degree requires a deep level of commitment to both the student and teacher within.
Master Students will be required to submit a 1000 word written letter of application explaining why they are ready and willing to attain Master Teacher's Degree.  Applicants will be interviewed by the facilitating Master Teachers.  Students previously trained by other Master Teachers will be required to submit, at the time of interview, JP certified copies of their First and Second Degree Reiki Certificates, evidence of existing student manuals, contact details for their attuning Master Teachers and evidence of Lineage traceable to Mikao Usui.
Master Students will be required to attend and assist in organizing and facilitating one First Degree Workshop, one Second Degree Workshop and Reiki Share Days.
Master Students will be required to attend scheduled Master Classes, and complete all set research tasks, theoretical and practical exercises within the given time frames.
Course Content and Assessment
Students will be provided with training in the application and use of traditional and non-traditional Reiki Masters symbols.  Students will be required to accurately form all Reiki symbols from memory, and demonstrate competence in the application of these symbols.   Students will be provided with training in the attunement processes and will pass multiple attunements under supervision.  Students will be required to demonstrate competence in passing of attunements.
Students will receive training in additional Reiki Treatment Formats/techniques, Reiki personal practices/techniques, and additional methods of incorporating Reiki within daily/clinical activities. Students will receive training in clinical procedures and the correct compilation and storage of confidential client/student documentation.
Students will receive training and support in development, preparation and facilitation of Reiki Workshops.
Professional supervision and support will be offered to all new Master Teachers who choose to facilitate their own initial First and Second Degree Workshop.
For new Master Teachers requiring additional assistance for subsequent workshops, a Professional Supervision fee of $20 per hour will apply.
Students will be encouraged to record their experiences in their Reiki Journal.
NB  All requested student documentation and research assignments must be submitted within the given time frames, and competence demonstrated in the theory, practical application, personal practice and Teaching of Reiki before Certificate of Attainment will be issued.