The Clan

Two Pipe Majors (Ken McMillan and Ross Page) were gathered in the formal networking venue (i.e. the Drinking Tent) at a South-East Queensland Highland Gathering one fine Saturday afternoon.  They bemoaned the fact that they needed a competition band to stretch their skills and extend their musical direction.  There, in the middle of froth and frivolity, the idea was born ~ to gather a group of musicians who were also willing to push the boundaries of Pipe Band Music.
From this humble beginning, The Clan was born.  We've been through a few changes since 2002 ~ testing the waters so to speak.
Our vision is to share our own particular brand of Celtic Pipe Fusion with as many people as possible.  Travelling across Queensland and New South Wales, we willingly "throw down the swag" and get into music-making!
Currently, we are based at Celticai Studio, Wamuran (located 54km north of Caboolture) where our musicians gather together to rehearse on a regular basis.
If you think you have what it takes to be a member of The Clan, please contact us.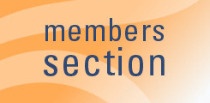 MEMBERS SECTION – Click Here