The Reiki Journey

Are you seeking a deeper connection with Source?
Or a way to use your natural healing ability?
Welcome to the Reiki Journey
~ connect, heal, align and allow ~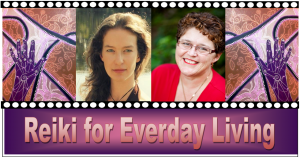 Reiki for Everyday Living focuses on  living your life as the divinely connected being you truly be.
Your Master-Teachers are Kristen Morrison and Caithe Cameron – of the Usui System of Natural Healing.
Together they offer their collective wisdom and joy of Reiki through each of the Three Levels.  
To learn more about course offerings, click on the links below.
Level One (Healing Expression) – The Journey Begins
Level Two (Going the Distance) – The Journey Deepens
Level Three (Mastery of Self) – The Journey Within
If you are interested in learning more about The Reiki Journey, utilise the Contact Me tab on the right hand side of the screen.
May your journey with Reiki be filled with love, healing and joy.