Camp Duckadang
Camp Duckadang set in a magnificent 1.5 hectare site on the upper reaches of the Brisbane River. It provides a truly picturesque setting catering for groups wishing to absorb themselves in the countryside and its many attractions.
Visit their website: http://www.campduckadang.com.au/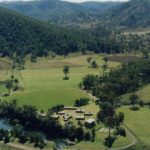 The Resident Manager
Lions Camp Duckadang
117 Avoca Creek Rd
Linville QLD 4306
AUSTRALIA
PH: (07) 5424 8122
How to get there?
They only way to access Camp Duckadang is by driving (approximately 2 hours from Brisbane Airport).
The road is a country one – please be aware of wandering livestock!
Out of state participants would fly into Brisbane Airport and will need to hire a car for transportation.
Alternatively, car pooling is an option. Caithe is offering the opportunity for people to meet at Celticai Studio, Wamuran and drive convoy style to the site!
For those who do not drive, Caithe is able to pick up two people from the Caboolture Train Station and transport them to Duckadang.
An airport train is available every 20 mins from the Domestic Terminal to Central Station. A Caboolture train would then bring them out to the right place!
Driving Yourself?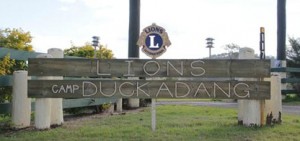 Head either
• north to Caboolture, then west through Kilcoy to Moore,
• or travel through Ipswich and Esk to Moore.
Just before 'township proper' of Moore (if travelling from Caboolture), turn right into Mt Stanley Rd at a sign pointing to Linville and Camp Duckadang. Follow this road for about 19 km.
When you come to a fork in the road, take the left hand road. This will keep the Brisbane River to your right hand side as you continue along the road.
After you pass Linville you will cross the Brisbane River twice, turn right at the sign marked "Lions Camp Duckadang". This is a dirt road and crosses the Brisbane River again before the camp site.
All major intersections from the Moore turn-off are sign posted.
Your Lorcai Facilitators strongly recommend driving to Lorcai during sunlight (especially if this is your first trip to the camping site).