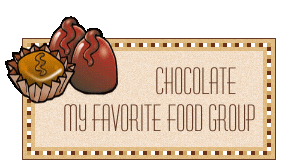 What do computers, chocolate and Reiki have in common?  One would think: Not a lot.  I've found they work hand in hand – or at least, they do for me!
In today's modern world, computers and technology are a necessity for running your business, keeping up with friends and also for maintaining connections with the world around you.  As much as I love technology, it's also a big pain in the patootie.  At the moment, my eShop isn't accepting PayPal and my XP computer is on a downward slide into the fossilised depths of extinction.
What to do when technology isn't working right (and by the way, THANKS Mercury Retrograde!!)?  Turn to the chocolate for comfort and Flame On the hands for Reiki!
I've read chocolate isn't good for Psychics and those who are developing their intuition.  Perhaps this is the case when chocolate is the only thing you eat. I've never found this to be the case.  I actually turn to chocolate to help soothe over-sensitised emotions.
The Reiki-filled hands not only keep me in a state of balance, they are also great for balancing the energy of my technological devices.  Try it sometime – just place your hands on your phone/computer/laptop and ask for the energy to go where it needs to go for optimum performance and the highest good of all.
Next time you are in a technological dither, just remember: computers, chocolate and Reiki.